We'll be kicking off our hockey season with a 50th anniversary dinner on Saturday 9 April 2016!
This year marks the 50th anniversary of the founding of Durbanville Hockey Club in 1966.
The celebrations will start with drinks at Durbanville Hockey Club and a dinner at the Durbanville Rugby Club.
Our guests of honour for the day will be some of the original founding members and members of the inaugural team so there's bound to be good stories.
Date: Saturday 9 April 2016
Time & Venue:
17h00 at Durbanville Hockey Club for drinks (free)
18h00 for 18h30 at Durbanville Rugby Club for dinner & dancing
Cost: R200pp
Tickets are available from any of the committee members.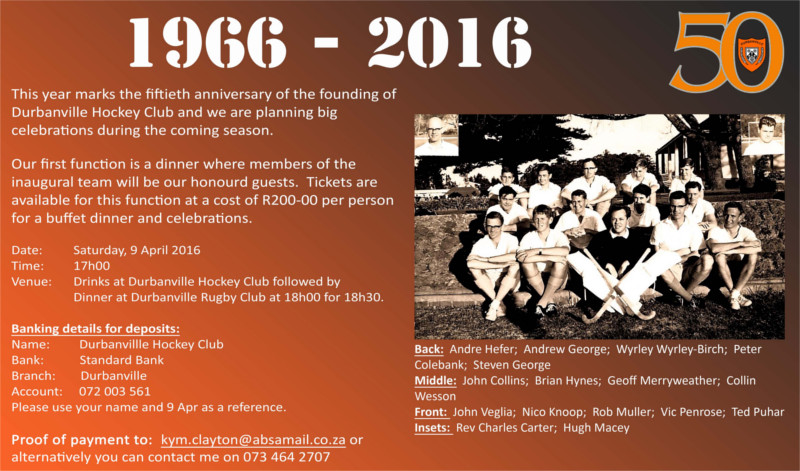 We want to celebrate this milestone throughout the year so if you have suggestions and party ideas then please head over to a previous news post and leave a comment with your ideas.